You're in Control!
Imagine entering your home and having the temperature set perfectly for your arrival? You can have the lights go up as the sun goes down, Unlock a door via your smartphone or tablet. Honeywell Home Automation Systems can help you bring your home to life with a customized solution that can work with your lifestyle and budget and grow with your changing needs. Make the most of your home by taking control.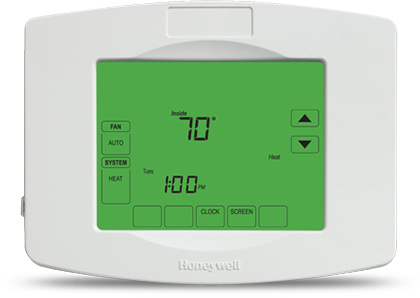 Remote Thermostat Control
Manage your energy costs with customized scenes that can control your Z-Wave® enabled thermostats.
– Arrive home from work to have the thermostat set to the perfect temperature and program thermostats to provide time-of-day temperature changes
– Z-Wave enabled thermostats can automatically adjust every time you arm or disarm your security system**
Remote Video Viewing
Stay informed with the ability to view live video of the premises.
– Check up on your home, family, housekeepers, pets, contractors and more
– Keep a watchful eye over vulnerable areas like pools, backyards and front doors any time
– View up to six cameras at a time*
– Monitor your home in low-light or dark environments with indoor low-light cameras*
*Honeywell Total Connect cameras required.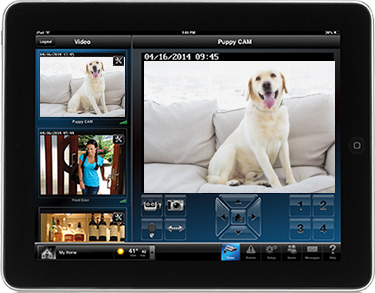 Unlock Your Home's Potential!
Did your kids forget their keys again and you are still at work or out of the area? Do you have a neighbor dropping off a package for you? Are some relatives dropping by unexpectedly?
Now you can see who is at your door at any given time – remotely via your pc, laptop, tablet or over your smartphone and unlock the door for them. Once inside you can then lock the door again, all with a touch of a button.
SkyBell Video Doorbell
SkyBell is a Wi-Fi enabled video doorbell that allows you to see who's at your door from your mobile device – whether you're at home, at work or on the go. When a visitor presses the button, SkyBell sends you a live video feed so you can see, hear and speak to the person at your door from iOS and Android mobile devices. SkyBell helps you stay connected with your home, feel safer about answering the door on your terms. SkyBell has an advanced motion sensor for sending alerts and video even when a visitor doesn't press the button.