Contact Security is always protecting you, even if your system hasn't been armed from the following:
Smoke Alarm
Fire Alarm
Water Leak Alarm
Low Temperature Alarm
Flood Alarm
Freeze Alarm
High Temperature Alarm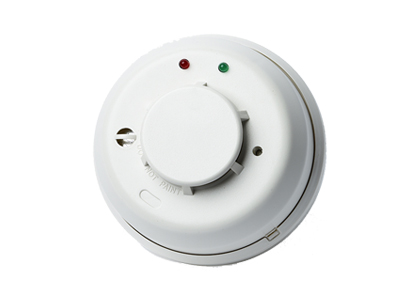 Wireless Fire Detector
Fire can strike anyone, anywhere, anytime. A burglar won't steal your family photo albums, but a fire will. Jewelry can be replaced, but baby pictures can't. Even though you have a monitored security system, without monitored smoke detectors, your home will never be secure against one of the most dangerous intruders. Now, you can have the complete protection you need with a series of smoke detectors that can be monitored and easily integrated into most new or existing Honeywell security systems. The same system that guards your home's security will guard your home against fire. Turn your security system into one that not only monitors against intruders that can be frightened away, but also one that can't—fire.
Water Leak and Freeze Monitor
Protecting lives and property is our mutual business. But did you know some of the leading causes of property claims are due to water damage?
Monitor kitchens, basements, bathrooms, laundry rooms, boilers and more
Help minimize damages due to flooding, faulty appliances or plumbing leaks
Help alleviate health risks from mold caused by water damage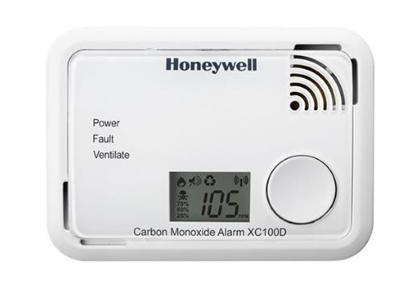 Carbon Monoxide Detector
Carbon monoxide (CO) is an odorless, colorless, toxic gas that can kill in minutes. With Honeywell's 5800CO Wireless Carbon Monoxide Detector, we can provide you with the very best defense against this deadly threat. It connects to your security system and can be monitored 24 hours a day, seven days a week. The detector features state-of-the-art sensing technology to help prevent false alarms and a wireless design that makes installation a snap.
For more information please call 604-792-8055 or fill out our Free Quote form and we will get back to you.